Online Banking
Our Online Banking service gives you immediate access to your account information from the convenience of your home or office computer. You can do your banking over the Internet, simply and securely. It's easy. The Personal Banking Online can be applied for from our website. Simply click on "Enroll Now" below and follow the simple step-by-step directions and you are ready to go. Simply contact your Customer Service Representative for details.
Choose the type of account (Checking, Savings, Certificate of Deposit or Loan)

Enter the full account number
Enter your full Social Security Number
Enter your PIN (please contact your local branch if you are not sure what your PIN was set to at account opening)
Enter your email address
Re-enter your email address
Click on Enroll
Your Security is Our Priority

You can easily verify the online banking site's identity and security by looking for the green website address browser bar above. Your accounts are protected through advanced device forensics that seamlessly authenticate your computer and various devices. We use Traditional Access ID and Password requirements at login as well as security challenge questions used to verify The Bank of Princeton customer's identity. Please feel free to reach out to your local branch with questions or concerns.



Online Bill Pay
The Bank of Princeton offers many solutions to allow you to pay your bills in a more convenient way, including CheckFree Bill Pay. To enroll in CheckFree Bill Pay, login to Online Banking and simply by filling out the online enrollment form and agreeing to the terms and conditions. If you do not have Online Banking, please enroll online or by calling 609.921.1700.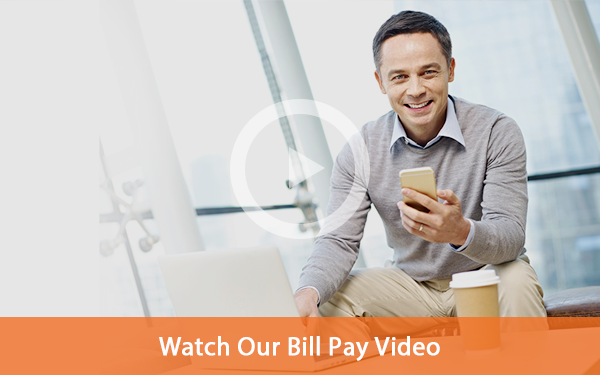 Telephone Banking
The Bank of Princeton offers the convenience of accessing your accounts through Telephone Banking. Just call 1.800.617.4614 to Check Account Balances, Review Transactions and more.
Make the Switch to eStatements!
We'll help you save clutter, shredding time, and saving trees by switching to paperless statements.


Sign up is fast and easy! Have your account numbers ready, then simply login to your Online Banking and click the eStatement Enrollment button and follow the prompts.



Direct Deposit***
Save yourself a trip to the bank! Have your employer direct deposit your paycheck.
Are you getting Social Security, VA or other federal benefits by paper check? The Bank of Princeton can help you to switch to electronic deposit.
***Establishing direct deposit of your paycheck requires you to go through your employer who will have the paperwork needed to set it up.